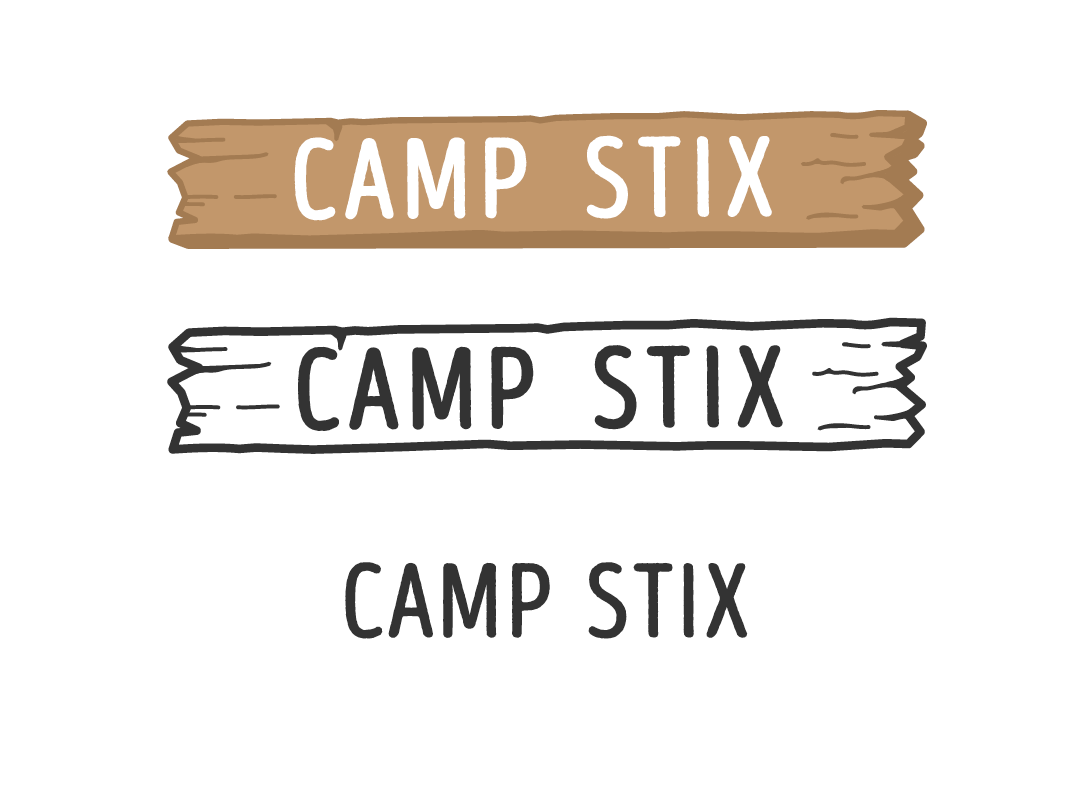 A call to Share the Experience
Camp STIX is a diabetes camp program program for children and teens suffering from type 2 diabetes. They do an annual dinner and auction event and they came to us seeking a revised look from what they'd used in previous years. Along with this, we were hired to develop a new identity for the organization. The initial work was done for this and an identity presented and is, at this time, awaiting for further feedback from Camp STIX.
Tying in the event with the proposed identity (just enough to allow room for a future variance/possible changes the organization may want to the identity), we developed a feeling more akin to a summer camp than had previously been used. The primary goal for Camp STIX is to communicate to new potential donors or attendees that Camp STIX  (and it's new found Camp TWIGS) is about normalizing life with diabetes and teaching youth and their families how to live with the condition. For us, we wanted to make sure that it was still camp in the traditional sense. The camp-esque aesthetic combines with a structured and still open when necessary layout appropriate for communicating "fun" with we want you to be involved and we want to show that we're a legitimate organization that families love (which they are).
Showing below is some of the collateral designed for the dinner auction.